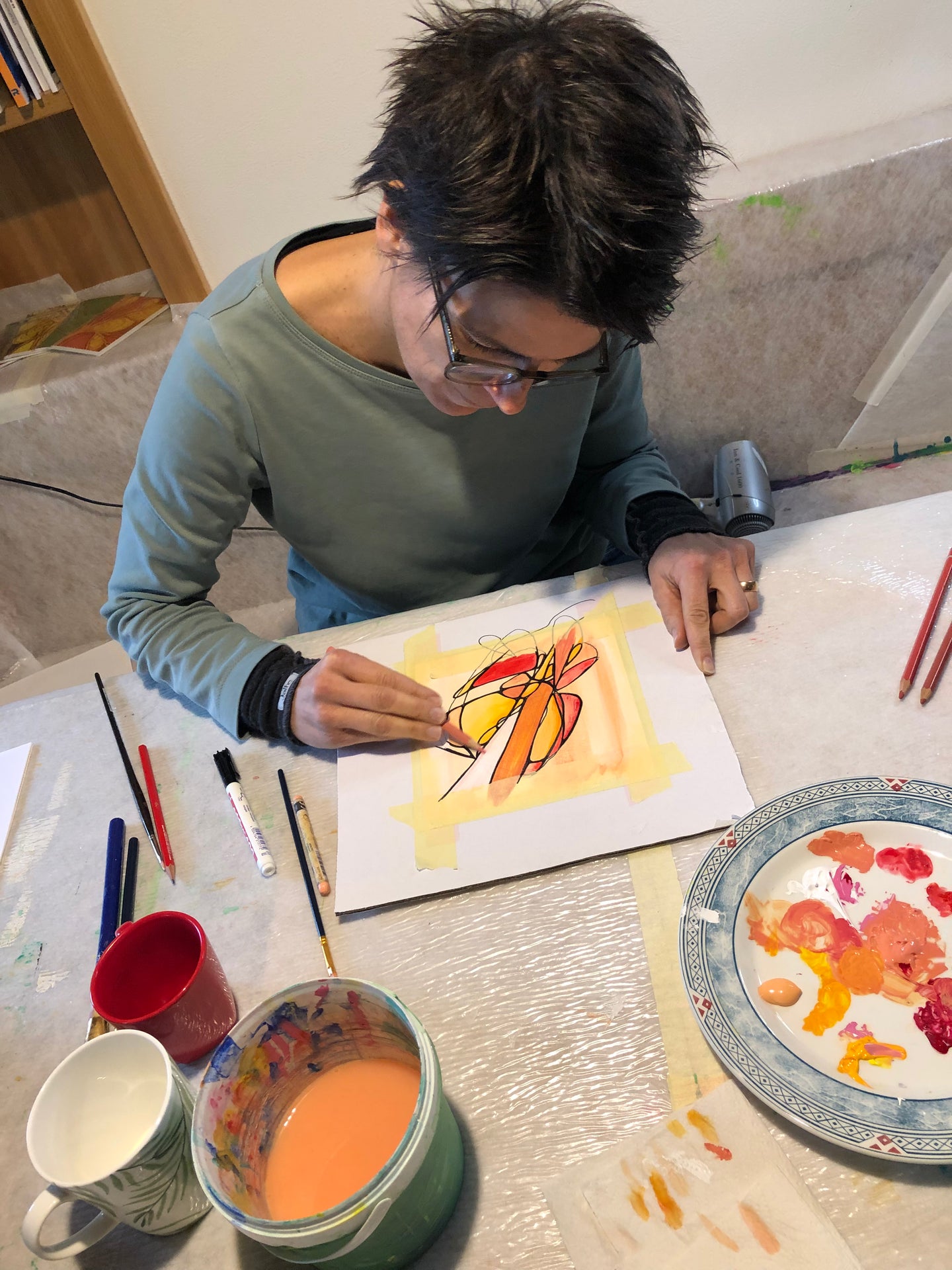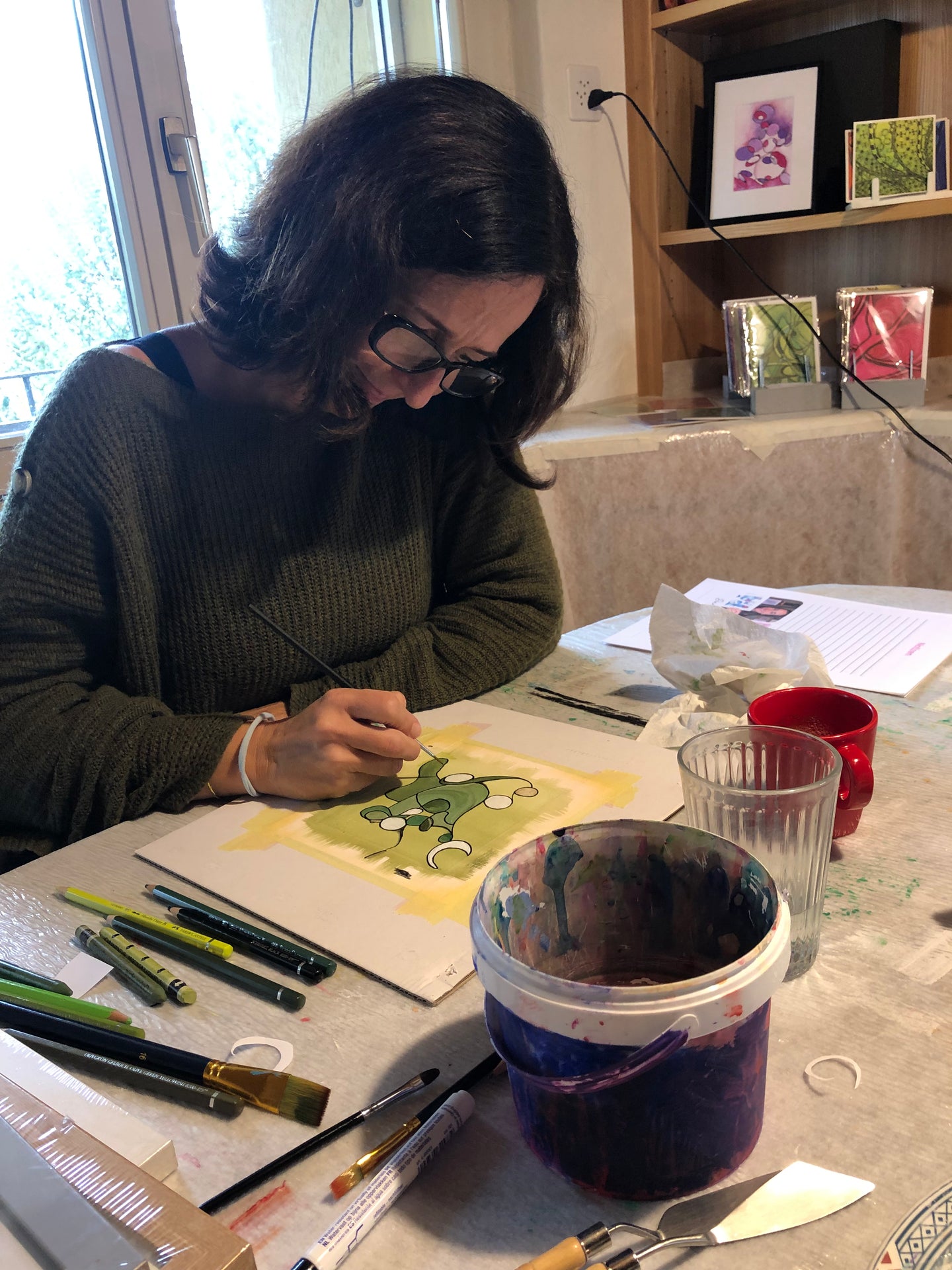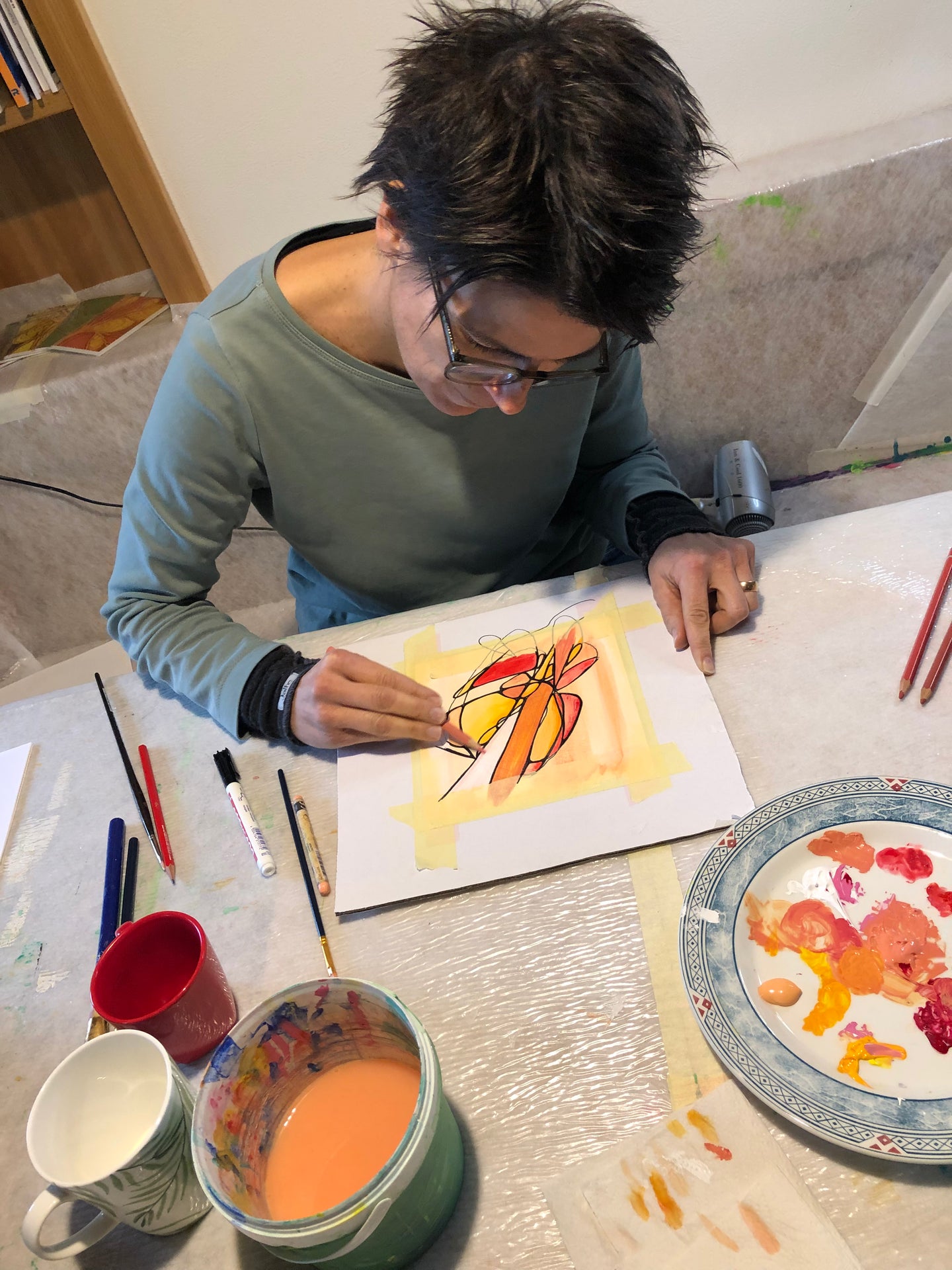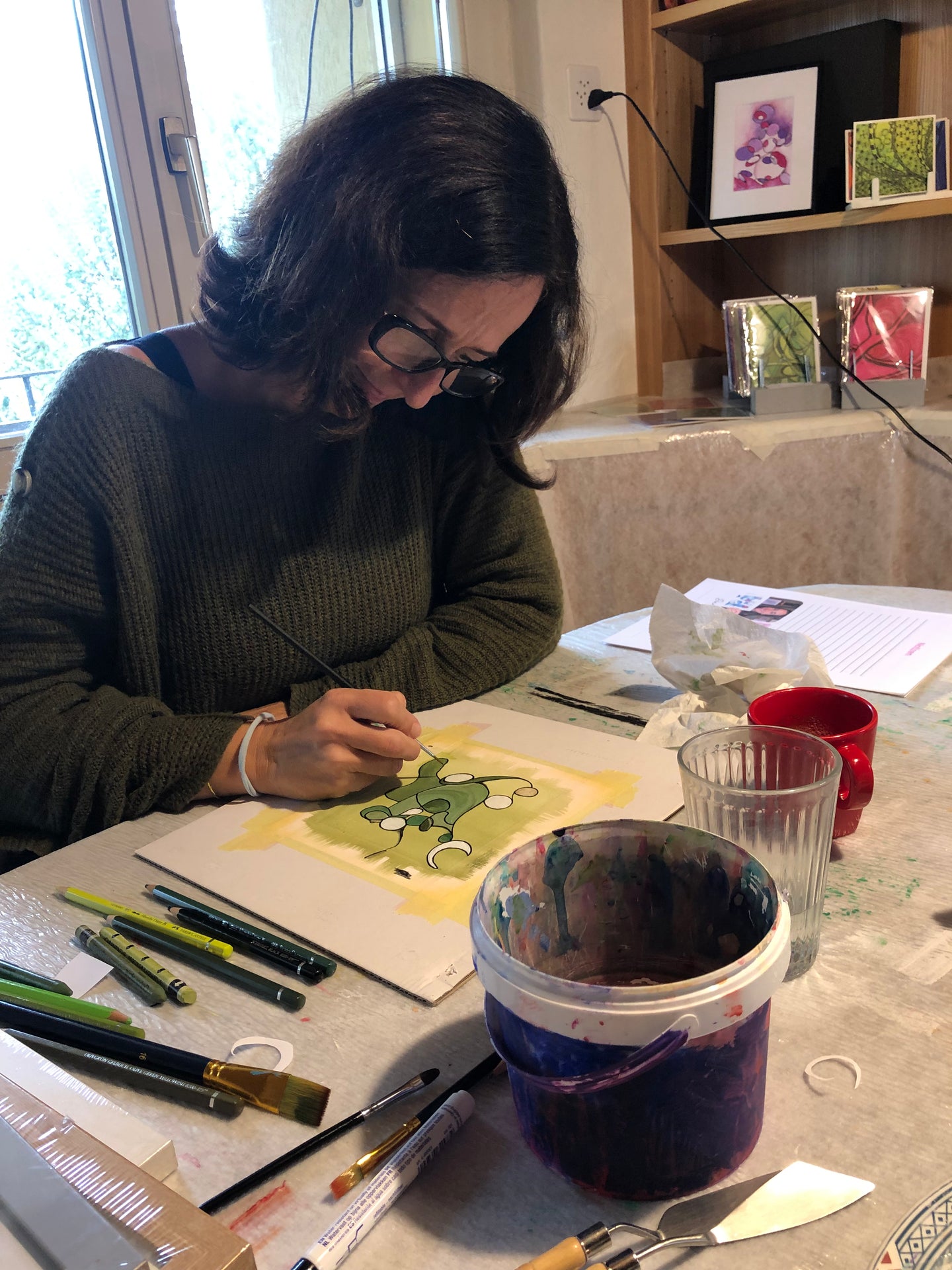 Rediscover yourself: Workshop for struggling new mothers
Regular price

Sale price

$38.00 USD

Unit price

per
Do you feel like you stopped existing as an individual when you became a mum?
It's like the person you were previous-childbirth has gone and you miss her.
Are you experiencing a real disconnect between what you are told motherhood should feel like and what you are experiencing inside?
Is there a heavy, dark jumble of undefined emotions sitting in your chest that you have no idea how to put into words?
Let me tell you: This is absolutely normal and there is a solution!
You can express and release this emotional turmoil through art.
This workshop is offering you a creative tool to rediscover yourself when you lost yourself through matrescence.  
As a mother of three, I went through this myself and I found a way to go from chaos and overwhelm to calm and balance in no time through a very easy drawing process.
You will leave this workshop being able to express all of the chaotic feelings in simple lines.
My technique:
is fast and simple.
doesn't require you to leave the house.
doesn't need any prior knowledge or art training.
can be used time and time again.
You will leave the session with an increased sense of well-being and feeling emotionally balanced.
Here is what's included:
Live zoom session (approximately 1 ½ hours)
Digital workbook
Information about colors and their meaning
Directions to work on the lines you produce
All you need is:
a drawing paper
a normal copy paper
a pen or pencil
Students say they feel "just so much lighter" and are also relieved by knowing that they are not alone in this.
Want to join me for the next workshop?
Please note: This is not an art class. The goal of this course is not to produce an art masterpiece.
This workshop will be held in English.
Shipping Information Artworks

We pack our artworks with care. Works available in the studio will be shipped within 7 days.

Works that are part of an ongoing exhibition will be sent after the end of the same (see relevant information in the product description).

We ship with Swiss Post.

Our standard delivery for original artworks within Switzerland is free.

We ship canvases and small works flat in a cardboard envelope.

Larger works on paper are shipped rolled.
Shipping Information Accessories

Depending on the choice of your product and your location, our accessories are produced by a service provider in the EU, UK or USA.

There are therefore shipping costs for all accessories, which can be seen at checkout.

As part of the order, additional taxes or costs (e.g. import duties) may also be incurred, which are not billed to us, but are to be paid by you directly to the responsible customs or tax authorities.

Share